Posted on
Students Compete In Miles City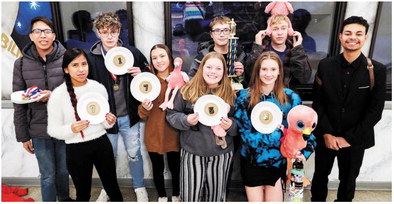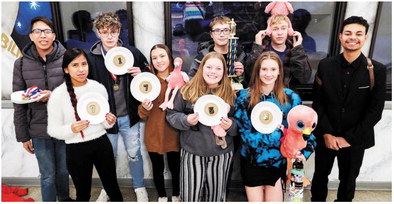 Culbertson Speech and Drama competitors traveled to Miles City for the Custer County District High School invitational on Saturday, Nov. 12.
Coach Jeri Gustafson told the Community News that the team got an early start.
"Our CHS Speech & Drama team boarded the bus to Miles City and departed for the CCDHS Invitation at 4:15 a.m.," Gustafson said. "Although it was an excessively early departure, the team was excited to see some tough competition."
Trevor Green placed first in informative. Peyton Jahns took fifth place in mime. Kylee Bergum was fifth in MPA.
Samantha Palmer placed seventh in dramatic solo.
Jade Lone Bear placed seventh in original oratory and Kaylee Kohl took eighth in dramatic interpretation.
Overall, the team placed second in Class C speech sweepstakes and fourth in Class C drama sweepstakes. Next week, the team will be competing in Circle.