Posted on
Brown Speaks At Veterans Day Assembly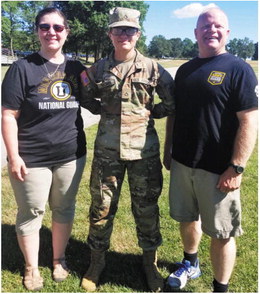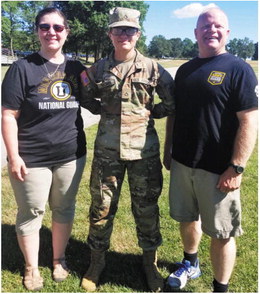 Sgt. First Class Rick Brown, a Scobey-based career counselor for the Montana Army National Guard, gave the main address at the Culbertson School Veteran's Day assembly Thursday, Nov. 10. It was titled, A Salute To Our Nation's Heroes.
Brown is a 37-year veteran of the guard. Culbertson is one of the schools he represents as a recruiter, in an area extending from Malta to Bainville. He spoke about the bipartisan nature of patriotism.
"I don't serve the blue team," Brown told the Community News, "I don't serve the red team. I serve the flag."
Brown said his commitment to serving his country includes the stars, representing all 50 states. "I don't serve one of the stars," he said. "I serve all of them."
The assembly was opened by Kayli Olson, with the Star Spangled Banner performed by Culbertson Schools bands under the direction of Jennesy Raaum Taberna. The bands also performed a medley of military branch of service fight songs.
The third and fourth graders performed Veterans We Love You, under the direction of choir teacher Russell Pfeifer.
To reach Brown regarding service with the Montana Army National Guard, call him at 406-594-4961 or visit montanaguard.net.