Posted on
Bainville Adds New Scoreboard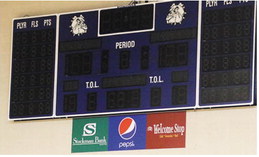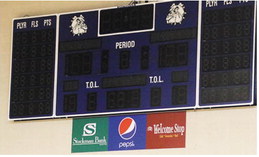 Basketball fans of Bainville and their opponents will enjoy the new scoreboard in the school's gym this season.
The large scoreboard features the ability to keep track of each players' points and fouls.
With the new shot clock rule by the Montana High School Association, Bainville now also has shot clocks and the backboard lights up when the time expires.
Donors included Blue Rock, The Welcome Stop, Stockman Bank, C& B Operations, Nutrien Ag Solutions, Northwest Farm Credit Services, Sheridan Electric and National Philanthropic.
"We would also like to thank our maintenance crew, Chuck Hyatt, for his diligence in putting the boards up in the gym," Bainville's activities director Tanya Wilson said.