Posted on
Winners Advance During Elks Hoop Shoot In Wolf Point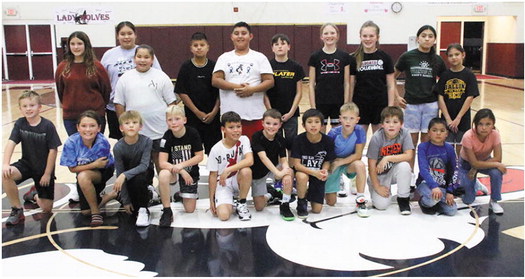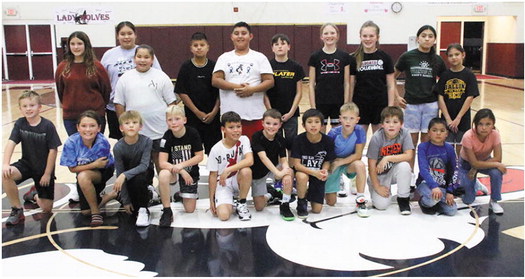 Wolf Point Elks Lodge #1764 was pleased to see a good turnout for its annual Elks Hoop Shoot held at Wolf Point High School on Sunday, Nov. 6.
There were 26 participants during Sunday's local event. Most of the shooters were prior school winners from Northside, Wolf Point Junior High, Southside, Vida, Frazer, Frontier or Poplar.
Louise Petersen served as the event's coordinator. She thanked volunteers for making the activity a success.
"Louise did a good job," Elks Exalted Ruler Jeff Presser said. "We had an awesome group of volunteers."
The three different age groups were 8-9, 10-11 and 1213. The top boy and girl from each age division qualified for the regional meet to take place in Glendive during January.
Nadalyn SpottedWolf earned first in the girls' 8-9 age division. Frankie Gourneau won top honors in the girls' 10-11 age division and Ryan Smith placed second. Katie Nasner topped the field in the girls' 12-13 division while Maci Fourstar-Sibley took second.
In the boys' competition, Matthew Nasner hit 20 shots for first place in the 8-9 age division. Gabe Uy took second and Kendrick Escarcega was third. Reed Garfield was the winner and Gaige Norgaard took second in the 10-11 age division. Andrew Williamson earned first place and Payton Williams was second for the 12-13 age group.
Medals were presented to the top three in each age group. First-place individuals also received T-shirts.