Posted on
Diner Hosts Ladies Night, Open House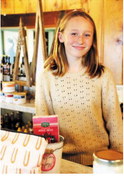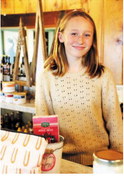 By James Walling
Culbertson's Wild West Diner hosted a special ladies night on Saturday, Nov. 5, with early bird shopping, drinks and appetizers.
Organizer Ashlee Anderson told the Community News that the evening event was small, with only 20 tickets offered.
"It was small but we sold out right away," Anderson said.
An open house event the next morning featured snacks and drinks. Attendees perused seasonal gift and food items, including handmade coffee mugs, specialty hot sauces, knit hats, puzzles, toys, books, handbags, hair clips and candles, as well Christmas ornaments and decorations.