Posted on
Poplar Upsets Harlem To Qualify For Divisional Tournament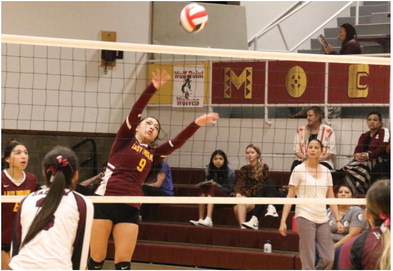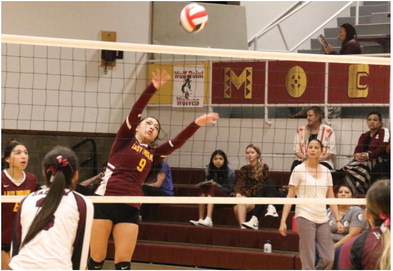 The Poplar volleyball team qualified for the divisional tournament for the first time in several years by placing fourth at the District 2B tourney held in Poplar.
The Indians qualified by upsetting Harlem, 25-15, 2523, 20-25, 25-10, on Friday, Oct. 28.
After Harlem scored the last five points to win the third set, Poplar gained a 4-2 lead in the fourth set on two kills by Morgen Nordwick.
The Indians earned a 14-4 lead on a tip and two hard hits by M. Nordwick.
Harlem fought back to 189, but Poplar responded with two kills by Kessee Erickson and a serve by M. Nordwick for a 22-9 advantage.
Ahead 23-10, the Indians accounted for the last two points including one on a kill by Erickson.
Poplar Coach Maureen Nordwick was excited with how well the Indians played and noted that EmmaRae Martell had an outstanding match setting for the team's hitters.
Poplar then lost to a strong Glasgow squad by a final of 8-25, 14-25, 9-25.
After Glasgow took a 19-6 lead in the first set, Poplar came a point closer on an ace by Cammie Martell.
The Scotties pulled away on an ace by Samantha Tryan and kills by Daley Aune and Tatum Nyquist.
The net play of M. Nordwick kept the Indians close early in the second set. Four strong serves by Rebecca Gorder tied the score at 8-8.
After Glasgow moved ahead 13-10, Poplar battled back on kills by Rikki Belton. The Scotties then broke away for a 21-13 advantage.
In the third set, Poplar tied the score at 5-5 on a kill by M. Nordwick. Glasgow went on to grab a 20-8 lead. The match ended on two aces by Nyquist.
Poplar then battled tough against Malta but lost in three straight sets.
The divisional tournament will begin Thursday, Nov. 3, in Choteau.