Posted on
Arthur Buen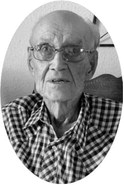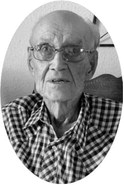 Arthur Kenneth Buen, 94, formerly of Nashua died Oct. 28, 2022, in Great Falls.
He was born on the Buen homestead Sept. 25, 1928, to Asle and Anna Buen. At that time, he already had four older sisters, Clara, Thelma, Agnes and Bernice. Later, Vivian and Harold were born.
In 1933, he started Spring Valley Elementary Country School. All of his eight years, he was the only student in his grade level. In 1946, he graduated Nashua High School. He always started school two weeks late in the fall to help with harvest and two weeks early in the spring to help with seeding the crop. While going to high school, he stayed in the town of Nashua with his sister, Thelma and his brother-in-law, Marvin.
In 1948, he started farming the Buen homestead on his own.
On June 30, 1954, he married Eleanor Biem at St. John's Lutheran Church in Poplar. Together, they had four daughters: Linda Lassila, Charlotte Tabacco, Ann Buen and Marjorie Hill.
He was a very active leader in the community. Since birth, he was a member of Bethel Lutheran Church of Grain. He was elected to the church council in 1951, serving the roles of treasurer and president. He served continuously for 71 years. He was local Farmers Union president for three years, Montana Farmers Union director for one year, and Montana Farmers Union vice president for 12 years. He served on the Nashua Farmers Union Oil board as a director for 33 years and Nashua Farmers Union Elevator board for seven years. He was involved with the Democratic party, Thrivent, Lukes 100 member for 45 years and served as president for two years. He was an active member of Sons of Norway for 30-plus years. He used his talents of cooking lutefisk and organizing steak fries for various events. He was extremely proud of his Norwegian heritage and enjoyed speaking the language.
He loved going dancing with his wife, Eleanor, almost every Saturday night in the winter months. He also loved to play games. He adored all of his children, grandchildren and great-grandchildren and loved every moment he spent with them. He loved and truly cared for all people. He was the one you could always count on to lend a helping hand to others.
Farming was his passion and he considered the cows his hobby. Once he reached his 80s, he realized it was too much to care for his cows so he sold them. Recently, he sold his farm to Kevin Tweten, a young neighbor, whom he and Eleanor greatly admired.
He is survived by his four daughters, Linda Lassila, Charlotte Tabacco, Ann Buen and Marjorie Hill, all of Great Falls; six grandchildren; and eight great-grandchildren.
He was preceded in death by his wife, Eleanor Buen; five sisters, Clara Siewing, Thelma Garsjo, Agnes Garsjo, Bernice Kummerfeldt and Vivian Siewing; and one brother, Harold Buen.
Funeral services will be held Saturday, Nov. 5, at 11 a.m. at First Lutheran Church in Glasgow. Burial will be at Highland Cemetery in Glasgow at noon.