Posted on
Senior Profile McCarty Enjoys Move To Culbertson High School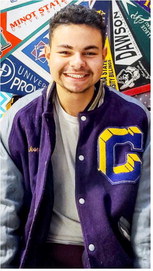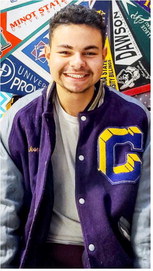 Culbertson High School senior Joseph McCarty feels very comfortable in Eastern Montana after moving from Georgia five years ago.
"It's more easy going than other schools," McCarty said of why he appreciates Culbertson.
His involvement has included speech and drama, Jobs for Montana Graduates, cheerleading and choir.
He especially enjoys his time with the speech and drama program. He competes in humorous oral interpretation. He qualified for the state meet last year. This year, the team will have its first meet in Glasgow on Saturday, Oct. 29.
McCarty said he loves his piece this year because it's funny and his Southern accent adds to the humor.
As far as why he enjoys JMG, he explained, "I like helping others and giving back to the community. I love helping other people out."
In music, McCarty has qualified for honor choirs in both Minot, N.D., and Dickinson, N.D.
He serves as a base for Culbertson's cheer squad. He likes providing the support to other students.
"I don't get nervous at all before games," he explained.
Another activity for McCarty is track where he runs the 400 and 800.
He said his favorite class is JMG. His favorite teacher is Janelle Ator.
"She's very helpful," McCarty said.
The senior might attend Minot State University. He is undecided on his career path, but he is thankful for his education in Culbertson.
"I like that it's not stressful at all," McCarty said.