Posted on
Huber Wright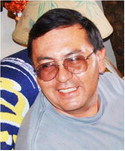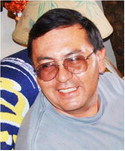 Huber Lee Wright, 68, of Wolf Point died Oct. 14, 2022.
He was born June 15, 1954, to James Huber Wright and Lena Grace McConnell. He grew up in Frazer and attended Frazer High School where he met his high school sweetheart, Debra Bauer. They both graduated in the spring of 1972 and were married the following year on Oct. 6, 1973.
A year later, daughter Christine Nickole was born in July 1974. In December 1974, he enlisted in the United States Army, serving three years before being honorably discharged in August 1980. Daughter Sondra Lee was born in June 1978.
He worked as a tribal police officer for a brief time and worked for Kenco Refinery for a number of years. For