Posted on
Gerald Jackson Sr.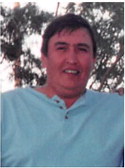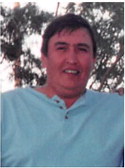 Gerald Boots Jackson Sr., "Togahe Giya" First to Fly, 72 of Poplar died Friday, Oct. 14, 2022.
He was born June 24, 1950, in Poplar to George Grant "Kao" Jackson and Gertrude Louise "Tootie" Bushman Clark.
On May 15, 1993, he married Shirley June Jackson they resided in Poplar. Through their union, they combined their children and grandchildren and great-grandchildren.
He served in the Army and had many careers throughout his lifetime. He was a police officer, director of fish and game, SORNA officer, housing commissioner and tribal executive board member.
He enjoyed visiting and spending time with family and friends. He forever had a story and would make everyone laugh with him. He enjoyed his card family, playing many games of Contract and Poker.
He is survived by his wife, Shirley June Jackson; siblings, Ron Jackson, Calvin Clark, Coleen Clark and Lanette Clark; daughter, Leigh An Jackson; sons, Gerald Jackson and Ivan Witford; and numerous grandchildren and great-grandchildren.
He was preceded in death by his siblings, Kermit Clark, Ethel "Pie" Jackson, Judy and Cayin Rodriguez, George "Rusty" Jackson, Mitchell Clark and Roland Clark; sons, Joshua Jackson and Wade White Eagle; and daughter, Adrienne "Annie" Jackson.
A four-day feed was held Monday, Oct. 17, with cremation to follow. Clayton Stevenson Memorial Chapel was entrusted with arrangements.