Posted on
Students Hear From Successful Native Women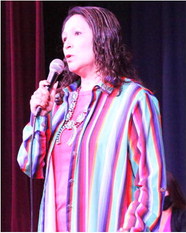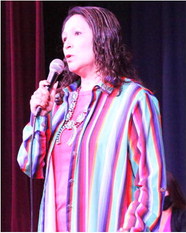 Wolf Point's high school and junior high school students had the opportunity to hear from 10 successful Native women in recognition of Native American Week on Wednesday, Sept. 21.
Teacher Tressa Welch, who organized the assembly, said she believes it's the first time that local students heard from only female leaders as one of the week's activities. She noted that traditionally women are taught to listen and not to be in the forefront.
Women like those at the assembly, however, are stepping up into leadership roles. Common themes were the importance of education and giving back to their communities.
"These women know how important unity is," Welch said to the students. "We falter and make mistakes, but we grow."
The various speakers included one school board member and three Tribal Executive Board members.
Lanette Clark said this is her seventh year on the Wolf Point School Board and is nearing her 31st year working at the Fort Peck Community College.
Clark's education includes earning her masters degree from Gonzaga University in Spokane, Wash.
"That's what I want you to do, go out and succeed," Clark said to students. "Pay attention today so your life is easier down the road. Strive for higher education. That's your power."
TEB members who were speakers were Carolyn Brugh, Shannon Dionne-Martell and Stacey Summers.
Brugh, who is serving her third term on the council, was born and raised in Brockton.
"We're here to set a trail," Brugh explained to students.
She stressed that every goal is attainable, but people have to believe in themselves.
"Success lies within you," Brugh said. "You're the key to your success."
Summers, who is in her third term as a council member, grew up in Fort Kipp. She notes that the tribal council believes in supporting youth.
"I encourage you to get your education, your degree," Summers said.

ClarkWolf Point School Board trustee Lanette Clark was one of the speakers during an assembly for Native American Week.(Photo by Bill Vander Weele)