Posted on
Shannon Lezard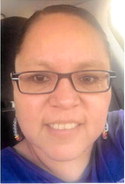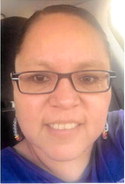 Shannon Erin Lezard, 48, of Poplar died Sept. 9, 2022, in Poplar.
She was born Dec. 18, 1973, to Dave and Linda Lezard in Omak, Wash. She loved all of her Washington family and was proud of where she came from.
The family moved to Poplar in 1982 and that's where she called home for the remainder of her life.
She played volleyball, basketball and track while attending Poplar High School.
She worked at the IHS, Buckhorn, HPDP, City of Brockton and ASRWSS.
She had a strong, funny personality always cracking jokes, laughing and fun to be around. She loved to go cruising and listening to music. She loved to cheer on her team the Minnesota Vikings, always sporting purple and gold. She made a lot of friends in her many jobs and places she had been.
She is survived by her children, Jay, Daniel and Davey; three grandchildren; sister, Mary Hilliard; and parents, Dave and Linda Lezard.
She was preceded in death by a son, Ryan; and sister, Dana.
Funeral services were held Friday, Sept. 16, at the Poplar Cultural Center with interment at the Chelsea Cemetery. Clayton Stevenson Memorial Chapel was entrusted with arrangements.