Posted on
Runners Place At Home Meet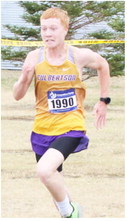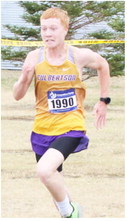 The Culbertson/Bainville cross country team hosted 15 teams for the annual Culbertson Invitational on Saturday, Sept. 24.
With perfect weather for runners, most participants recorded personal best times for the season at the competition.
The top finishes in the girls' division were Plentywood's Annie Kaul at 19:15.78, Glasgow's Emily See at 19:28.75, Scobey's Mya Green at 19:58.94, Sidney's Ryleigh Kleinke at 20:28.36 and Scobey's Mia Handran at 20:46.66.
Topping the team standings were Sidney with 43 points, Glasgow with 54 and Glendive with 84 points.
Senior Kayli Olson of Culbertson/ Bainville finished in seventh place at 21:17.08.
"The last mile I picked it up," Olson said. "I'm very happy."
Rebekah Ellerkamp placed 23rd at 24:17.22.
Megan Granbois finished 33rd at 25:33.41. Jade Lone-Bear was 38th at 26:19.83.
The top finishes in the boys' division were Sidney's Carter Heggem at 16:43.99, Glasgow's Reed Larsen at 17:05.76, Richey/Lambert's Matthew Ellerton at 17:16.27, Glasgow's Kyler Holinde at 17:36.50 and Glendive's Anthony Ackerman at 17:48.82.
The top three teams were Glasgow with 36 points, Glendive with 54 points and Sidney with 75 points.
Maurice Bighorn led Culbertson/ Bainville by taking 39th place with a time of 20:49.10.
Dawson Bergum finished 41st at 20:53.28.
Drae Nelson placed 48th at 21:18.35. Angel Burciaga took 53rd place at 21:57.34.

GranboisMegan Granbois finishes strong in Culbertson.(Photo by Bill Vander Weele)