Posted on
Poplar's Team Takes First At Lockwood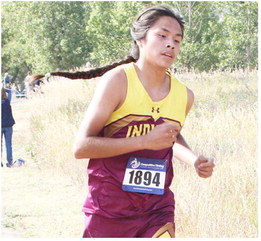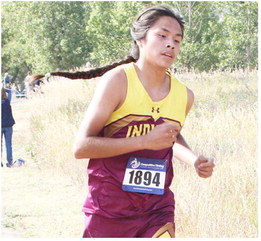 Poplar's girls' cross country team took top honors at the Lockwood Invitational on Saturday, Sept. 24.
The Indians captured first place with 22 points. Shepherd placed second with 33 place.
Manhattan Christian's Jadyn Vandyken was the overall girls' champion with a time of 21:11.6.
Poplar's Reinita Irizarry finished second at 22:55.8. Teammate Jazmyn Carrywater took third at 23:35.6.
Mattie Falls Down earned sixth place with a time of 24:24.5. Blake Follette placed 12th at 25:35.0.
Caidryn Archambault took 20th at 28:35.5. Alara Parshall was 26th at 31:46.9.
In the boys' division, the Indians placed fifth with 111 points. Manhattan Christian was first with 18 points.
Poplar's Miles Boxer finished 15th at 20:22.7.
Kaniel Ricker placed 21st at 20:33.8. Geordy Medicine Cloud took 31st at 21:14.1.
Navarjo Escarcega finished 32nd at 21:14.8. Wilder Bearcub took 36th place at 21:46.9.
Delray Lilley placed 40th at 22:55.5. Raylando Red Eagle finished 43rd at 22:56.7.
The Indians will travel to Miles City for an invitational meet on Saturday, Oct. 1.