Posted on
New Librarian Hired For Culbertson Library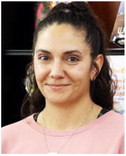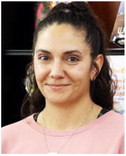 Jessica Kierstead has been hired as the new librarian for Culbertson Public Library. She trained for the role on the job as assistant librarian beginning last year.
She told the Community News in January that she wanted to find a role in the community after working in Sidney so that she could be in Culbertson while her two young children are in school. Kierstead attended high school in Shepherd and is currently pursuing a degree in elementary education at Fort Peck Community College.
Kierstead said there won't be any major changes coming. She said story hour activities for area kids are in their fourth week of a planned 31.
"It's a little louder than the library is supposed to be," she said, "but we enjoy it."
Kierstead added that a new assistant is being sought.
Longtime librarian Leona Colvin will take on a new role as librarian for Brockton Elementary School.
"I love my job at the library," Colvin said. "I'd never thought I'd leave, but this is a great opportunity to work with kids and share my love of reading and learning."
The Culbertson Public Library is located at 307 Broadway Avenue. For more information, call 406-787-5275 or visit its Facebook page.