Posted on
Senior Profile

- Avance Finds Successful Path In Culbertson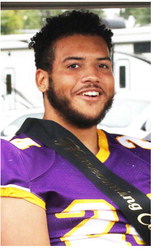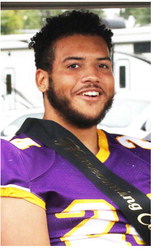 Senior Profile
Whether it's making a tackle for a loss on the football field or earning high marks in the classroom, hard work is what Culbertson High School's senior Colin Avance feels is the key to success.
"Coming in and getting your work done is what I was taught from a young age," Avance said.
Along with being a three-sport athlete, Avance is also involved in FFA and National Honor Society at the school. His favorite activity is football where he is an All-State performer.
"It has recently become my favorite sport," Avance said of football. "It's one of the places where you can let your emotions out."
For the FFA program, Avance is active in mechanics, livestock and job interview. He notes that he feels the most comfortable in the mechanics' field. "I've grown up around that," Avance said. "My dad is a hard core car guy."
The senior added that he's learning a lot about the livestock field. He has even helped friends at some area brandings. "It's always interested me," Avance said.
He says his father, Johnny Avance Jr., is one of his role models. "He wakes up at 4 a.m. to go to work, no questions asked. He's a hard working guy."
Colin moved to Culbertson from Missouri when he was 13 years old. He feels the transition has been smooth.
"The town is very supportive especially for the sports teams and academics," he said.
His favorite class is government taught by Dave Solem.
"Mr. Solem is a really good teacher and makes it interesting," Avance said.
When he has free time, Avance's hobbies include working out in the gym, drawing and working on cars.