Posted on
Stefanie Dosch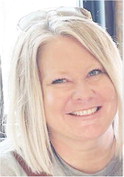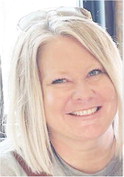 Stefanie Dion Dosch, 50, of Culbertson, Mont., passed away unexpectedly at the Roosevelt Medical Center on Sept 14, 2022.
Stefanie was born on Sept. 22, 1971, in Culbertson, Mont., to John Timm and Susan Herness. She was later joined by brothers, Jeremy Timm, Tanner Smith and Chance Chandler. They were her best friends and shoulders to lean on. She always got a kick out of everyone thinking Jeremy was older than her! She never aged over 29, according to Stef, with a laugh.
Stefanie loved life and lived it to the fullest. Garth Brooks was her favorite musician, and she would see him in concert any chance she could get. Often flying to Vegas, one of her favorite destinations.
Stef also had a passion for shoes! She had the best collection and would often give them away to her nieces and sister-in-law if they liked them. That's how big her heart was. She was a very honest, vibrant and loving person who loved her entire family with all her heart.
In 1991, Stefanie had her one and only child, Erica Denyse. Erica was truly her pride and joy. Erica gave her two beautiful grandsons, Declan and Asher. In March of 2015, she married the love of her life, Dalton Dosch, in Culbertson, Mont. They lived in her childhood home and enjoyed renovating it together and making it beautiful.
Stefanie took great pleasure in taking care of her grandkids, as well as her nieces and nephews or any other children that she knew. She made sure all kids felt loved and safe and spoiled them rotten. She was everyone's "auntie" or "nana."
Stef was one of the most loving and selfless people you could ever meet. She was loyal and always looked out for others. She had the biggest heart and always gave a piece of it to everyone in her life. Stef was strong-minded and very outspoken, but this was usually to defend the ones she loved. She had the most contagious laugh and a wonderful sense of humor, which she got from her dad, John. Her presence was very comforting, and she lit up every room that she entered. If you ever needed a good cup of coffee, you knew where to go! You could find her most often sitting on her patio in her hanging "egg" chair always welcoming a friend for good conversation and laughs.
Stefanie is survived by her loving husband, Dalton of Culbertson, Mont.; daughter, Erica (Dan) Nicholson of Culbertson, Mont.; grandsons, Declan and Asher Nicholson of Culbertson, Mont.; brothers, Jeremy (Jamie) Timm of Laurel, Mont., Tanner (Heather) Smith of Billings, Mont., and Chance (Michelle) Chandler of Plentywood, Mont.; fur babies, Harley, Diesel and Millie; grandmother, Wilma Hodges of Culbertson, Mont.; nieces and nephews, Grace, Sophia and Emma Timm of Laurel, Mont., Kanin and Adah Smith of Billings, Mont., and Blythe, Rowyn, Beckett and Silas Chandler of Plentywood, Mont.; aunts, Ginny Bjorge of Bainville, Mont., Sandra Lamb (Rick) of Alaska, Toni Pahl of Fallon, Nev., Julie (Ted) Williams of Culbertson, Mont., Vicky Herness of Culbertson, Mont., and Kay (Stephen) Durocher of Arlington, Wash.; uncles, Jim Ed Hodges of Nashville, Tenn., Vern (Cathy) Hodges of Gig Harbor, Wash., and Jim Meissel of Sidney, Mont. Stefanie had an abundance of cousins that she loved and cherished.
She was preceded in death by her parents, John Timm and Susan Herness; stepmother, Linda Timm; grandparents, Roy and Lucille Timm, Plenny and Evelyn Herness; grandfather, Cap Hodges; uncles, Tom Bjorge, Art Pahl and Kevin Hodges; and aunts, Peggy Hodges Larsen and Faye Meissel; and cousin, Joey Pahl.
Stephanie's memorial service will be held on Saturday, Sept. 24, 2022, at 11 a.m. (MDT) at the Culbertson High School gymnasium in Culbertson, Mont. Pastor Gretchen Wagner will be officiating. A luncheon will be held after the services at the St. Olaf Lutheran Church in Culbertson. All are welcome to attend. The memorial service will be livestreamed. You can view Stephanie's service directly on her obituary page at www.fulkersons.com.
(Paid Obituary)