Posted on
Stefanie Dosch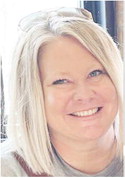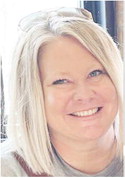 Stefanie Dion Dosch, 50, of Culbertson died unexpectedly at the Roosevelt Medical Center on Sept 14, 2022.
She was born Sept. 22, 1971, in Culbertson to John Timm and Susan Herness. She was later joined by brothers, Jeremy Timm, Tanner Smith and Chance Chandler. They were her best friends and shoulders to lean on.
Seh loved life and lived it to the fullest. Garth Brooks was her favorite musician, and she would see him in concert any chance she could get. Often flying to Vegas, one of her favorite destinations.
She also had a passion for shoes. She had the best collection and would often give them away to her nieces and sister-in-law if they liked them. She was a very honest, vibrant and loving person who loved her entire family with all her heart.
In 1991, She had her one and only child, Erica Denyse.
In March 2015, she married Dalton Dosch in Culbertson. They lived in her childhood home and enjoyed renovating it together and making it beautiful.
She took great pleasure in taking care of two grandchildren, as well as her nieces and nephews or any other children that she knew.
She was strong-minded and very outspoken, but this was usually to defend the ones she loved. She had the most contagious laugh and