Posted on
New Animal Control Officer Starts In Wolf Point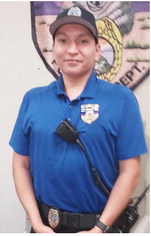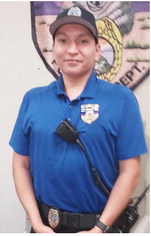 Calvin Clark, the new animal control officer for the Wolf Point Police Department, has a passion for the importance of the position.
Clark remembers that in 2016 his niece, about 11 years old at the time, got bit by a loose dog and the incident left a scar on her face.
He wants to do a good job for the community. His first day on the job was Tuesday, Sept. 6. "I see the animals run freely and see kids who are terrified by them," Clark said.
His education includes graduating from a boarding school in Riverside, Calif. He has many family members in the Wolf Point area.
Clark recently worked for Fort Peck corrections.
To help dogs from catching diseases, Clark urges owner to make sure the pets are fed, watered and secured.
Dogs need to have collars, a leash when being walked and a city license. It's recommended that dogs have micro-chips.
Clark explains that when he sees a loose dog, he will double check to make sure an owner isn't nearby. If an owner can't be located, he will take the dog to the pound.
He is excited about the opportunity to serve as Wolf Point's animal control officer. "Helping the community is great," Clark said.