Posted on
Marilyn Dillon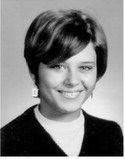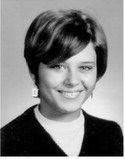 Marilyn "Marty" Dillon, 69, of Brockton died Sept. 6, 2022.
She was born in Louisa, Ky., on July 11, 1953, to Jesse and Nancy Bowen. She spent her early years in the hills of West Virginia with her siblings Jessy and Ricky, since she was a hillbilly and was very proud of it.
She moved around various places after her schooling until she ended up in Wolf Point where she met her future husband, James, through his father, Chod. They were married in 1978 in Wolf Point and then moved to Cheney, Wash., until James finished his college education.
In 1980, their first son, Chaz was born and they moved to Brockton. She then began work at A& S Tribal Industries. In 1982, daughter Kari was born and, in 1987, another daughter, Caitlin, was born.
She loved to cook as her delicious southern style recipes were the favorites of many in the community and she always had an open seat at her dinner table through
the years.
She was an avid sports fan and loved to watch her children participate for the Brockton Warriors and was die hard fan of the Pittsburgh Steelers and Cincinnati Reds. In the 1990s, she began to manage the B& S Quick Stop where her office door was open to the community for laughs, trials and tribulations, all while harassing farmers daily with her witty sense of humor.
In her later years, she cherished being a grandmother to her grandsons. She was a mother to many who were not her own children and was always willing to lend a hand to those in need.
She was preceded in death by a sister, Yvonne; and adopted son, Sean Bighorn.
She is survived by her husband, James; son, Chaz; daughters, Kari and Caitlin; five grandsons; sister, Jessy; brother, Ricky; and adopted sons, Joseph Chase Sr. of Newtown, N.D., and Adrian Spotted Bird Jr. of Poplar.
To honor her wishes, cremation has taken place and no services are planned. Clayton Stevenson Memorial Chapel of Wolf Point was entrusted with the arrangements.