Posted on
Marilyn Dillon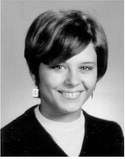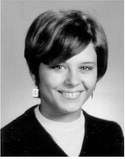 Marilyn "Marty" Dillon, 69, of Brockton died Sept. 6, 2022.
She was born in Louisa, Ky., on July 11, 1953, to Jesse and Nancy Bowen. She spent her early years in the hills of West Virginia with her siblings Jessy and Ricky, since she was a hillbilly and was very proud of it.
She moved around various places after her schooling until she ended up in Wolf Point where she met her future husband, James, through his father, Chod. They were married in 1978 in Wolf Point and then moved to Cheney, Wash., until James finished his college education.
In 1980, their first son, Chaz was born and they moved to Brockton. She then began work at A& S Tribal Industries. In 1982, daughter Kari was born and, in 1987, another daughter, Caitlin, was born.
She loved to cook as her delicious southern style recipes were the favorites of many in the community and she always had an open seat at her dinner table through the years.
She was an avid sports fan and loved to watch her children participate for the Brockton Warriors and was die hard fan of the Pittsburgh Steelers and Cincinnati Reds. In the 1990s, she began to manage the B& S Quick Stop where her office door was open to the community for