Posted on
Lady Wolves Battle At Tournament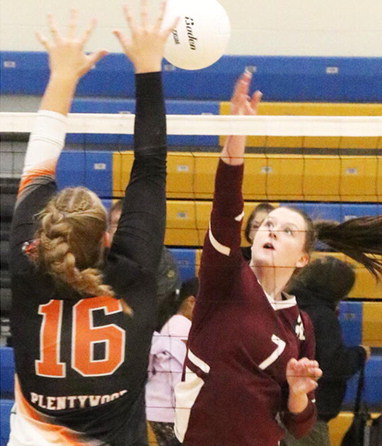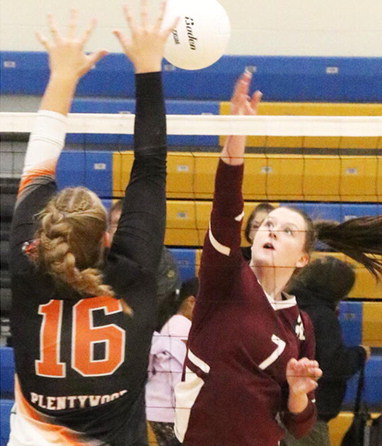 Wolf Point's volleyball squad competed at the Scobey Invitational on Saturday, Sept. 10.
The tournament featured 14 teams from the area.
The Wolves opened play against Class C power Plentywood and lost by a 6-25, 15-21, final.
A kill by Kylie Rodenburg, a kill by Katelyn MacDonald and an ace by Azalei Ackerman got Wolf Point as close as 11-7 in the second set. Down by a 17-9 margin, the Wolves battled back to 12-17 on a kill and ace by Sierra Hamilton before losing by the 21-15 final.
Wolf Point played better in its 25-13, 17-14, victory over Lustre Christian.
After the Lions closed the margin to 15-13 in the second set, the Wolves responded with a kill and ace by Hamilton for a 17-13 advantage.
Wolf Point placed second in its pool, behind only Plentywood.
During the bracket play portion of the tournament, Wolf Point lost to Circle.
Circle defeated Jordan in the tournament's championship match.
The Lady Wolves will host Poplar on Thursday, Sept. 15, and Malta on Saturday, Sept. 17.