Posted on
Genealogy At The Museum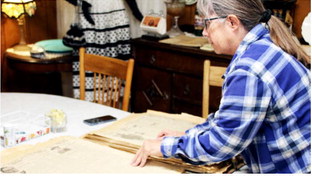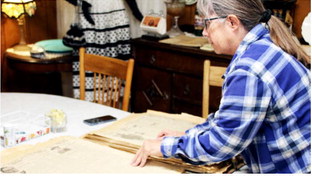 Culbertson Museum's Jill Loomer-Herness sifts through a bound volume of Culbertson Searchlight newspapers from 1921 at the museum Sept. 12. Herness and museum staff helped track down an obituary for Clark Andrew Beardsley for members of his extended family. Beardsley was born in Pennsylvania in 1847 and died Sept.
16, 1921, in Culbertson, For more information about the Culbertson Museum, call 406-787-6320 or visit them in person at 5860 Road
1021 on the north side of U.S. Highway 2 in Culbertson.