Posted on
Board Approves Hanks As Interim Superintendent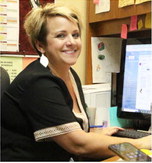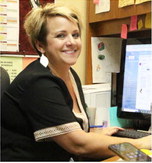 The Wolf Point School board officially accepted the resignation of superintendent Loverty Erickson during its monthly meeting on Monday, Sept. 12.
According to an email to staff members in August, Erickson wrote, "Because of the unknown recent event in our lives, I am no longer able to serve you as the superintendent of Wolf Point schools. I could not give it the adequate time and passion it takes to run this organization to its capacity."
The reason for her leaving the position is a personal matter.
Erickson was hired as Wolf Point's superintendent of schools in July 2019. In February, she received a new three-year contract from the school district.
During Monday's meeting, the board approved high school principal Kim Hanks as the interim superintendent. The appointment requires confirmation from the Office of Public Instruction that Hanks' appointment needs only the approval of the board of trustees, and the successful negotiation and signed employment contract between her as the acting superintendent and the district.
Hanks is also serving as the acting junior high principal.
Trustee Roxanne Gourneau expressed her concern that Hanks is covering all those roles and that the high school is also short-staffed.
Trustee Bif Loucks asked, "You have 15 hats on. What is the structure?"
Loucks said that hopefully other educators step up and assist Hanks.
Gourneau said Hanks needs to be compensated for all three positions.
"This could go on for a long time," Gourneau said.
Trustees approved to have the Montana School Board Association assist with the search for a new superintendent.
Board chair Lawrence Hamilton noted the school district might not have a superintendent for a couple of months or perhaps the entire school year.
Hamilton added that curriculum director Sarah Ruff served as interim superintendent for a time during the summer.
"Hopefully, she and Kim can work together," Hamilton said.