Posted on
Jeremy Keiser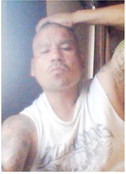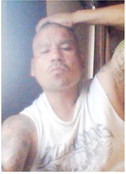 Jeremy Keiser, " Amáȟbiya Hokšína" (Cloud Boy), 41, of Frazer died Aug. 31, 2022.
He was born in Wolf Point on Sept. 22, 1980, to Jody Fern Howard and Wilbur Fred Keiser. He grew up in Frazer, where he was raised by his great-grandparents Wilson and Josephine Jackson. They made such an impact on his life and he talked about them both years after their deaths.
His great-grandfather gave him the nickname Shadow because he would follow him everywhere like a shadow. He was also known as Drake and Keiz.
He was an all-star baseball player in his youth. He had the fastest pitch in the league. Any player who swung against him was struck out. No one could hit the ball when he was pitching for the Wolf Point and Glasgow leagues. His teammates looked up to him and admired him. He was also a wonderful basketball player and football player and excelled at everything he did. He would even box when he could to show off his talent.
Throughout the years, hunting was his passion. He never passed up a hunting trip. He would always be seen riding around with friends and family.
He worked numerous jobs, including auto mechanics, in Great Falls, Minot, N.D., and Billings, before moving back home to Frazer.
After moving back to Frazer, he met Stevie McClammy whom he had baby Adaline with. They later separated, but remained friends. He spent his last years with Alexis "Lexi" Bigleggins at his special aunt/mother Brandy Long's home.
He will be remembered for his sense of humor, strength and his smile.
He was preceded in death by his daughter, Jessica Rue Keiser.
He is survived by his daughters, Marjorie and Adaline Keiser and Tiffany Kuglin of Great Falls; son, Jaden Thomas of Great Falls; brothers, Cory Keiser, Hoyt Keiser, Cletus Keiser, Raymond Keiser and Raymond Johnston Sr.; sisters, Mercedes Keiser and Jerzee Bigleggins; and grandparents, Susan (Henry) Laroque, Sharlene (Joseph) Beston Sr., Rosalie Smoker and Roxy MacDonald.
Funeral services were held Wednesday, Sept. 7, at 11 a.m. at the Pahin Wakpa Baptist Church in Frazer. Interment was at St. Joseph Catholic Cemetery in Frazer. Clayton Stevenson Memorial Chapel was entrusted with arrangements.