Posted on
FourStar Wins Equal Justice Award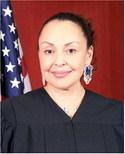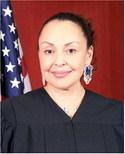 Fort Peck Tribal Court Judge Stacie FourStar has been named winner of 2022 Karla M. Gray Equal Justice Award.
Judge FourStar was nominated for the award by Montana Legal Services Association staff attorney Kathryn Seaton and Andrea Simons, a civil lay advocate for the Fort Peck and Assiniboine Sioux Tribes.
"Judge FourStar has been a tireless advocate for Montana Legal Services Association's work at Fort Peck," Seaton wrote in her nomination letter. "She is always available to provide insight, advice, and connections for any new projects to increase availability of legal aid services at MLSA. Most recently, she has supported our Tribal Advocacy Incubator Project, regularly participates in the advisory board meetings, and is serving as an instructor to share her knowledge with the participants.
Judge FourStar told area media that the grant money has had a visible impact in the Fort Peck Tribal Court jurisdiction. In particular, the SAMSHA grant has allowed the tribe to service 101 clients for treatment in the three years.
Judge FourStar has been chief judge of Fort Peck Tribal Court since 2015. Since then, she has spearheaded several successful grant applications that allow the tribes to provide legal services at no cost to the people in the court's jurisdiction and a Justice for Families Grant that provided the tribe with a domestic violence program that works with offenders as well as victims.
For information on the award, visit montanabar.org.