Posted on
Vernita Bear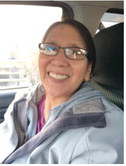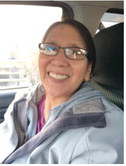 Vernita Elaine Bear, 62, of Brockton died Aug. 20, 2022.
She was born Feb. 17, 1960, to Josephine Spotted Bird and Earlwin Bear in Poplar. She was raised in Brockton, the sixth child of seven. She attended school from grade school to the 11th grade at the Brockton School.
She took care of her oldest sibling, Merlin Yellow Owl, until she started her own family of five children and nine grandchildren. She also has 14 great-grandchildren in South Dakota. She loved spending time with family and friends. She also took in a son, Theo Crow, and a granddaughter, Kiera Bear, that she raised like her own.
She loved music, visiting, doing crossword books and lottery tickets. She enjoyed going to church, loved cook outs and especially doing birthday parties for her family.
She loved her job as a bartender at Buckhorn Bar.
She is survived by five children, Melody, Merlino, Waverly, Wayan and Randen Bear; nine grandchildren; and 14 great-grandchildren.
She was preceded in death by her brothers, Merlin Yellow Owl, Gerald Bear Sr., Lyle Bear and Elwayne Rush; sisters, Glenda Crawford, Evelyn "Connie" Bear and Wilma Bear; grandchild, Abrielle Jackson; and great-grandchild, JR Eastman.
Funeral services were held Monday, Aug. 29, at the Poplar Cultural Center. Interment followed at Fort Kipp Cemetery. Clayton Stevenson Memorial Chapel was entrusted with arrangements.