Posted on
Runners Place At Wolf Point Invitational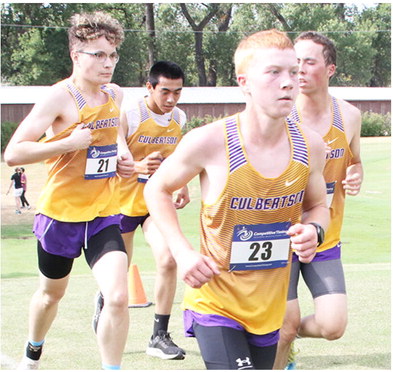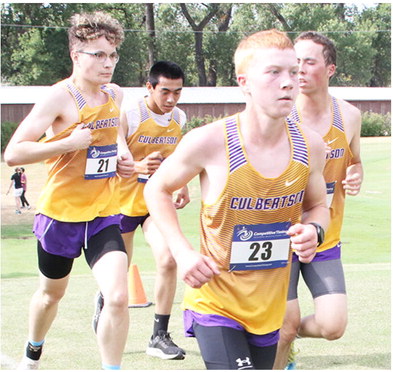 Culbertson /Bainville placed fourth in the boys' standings at the season- opening cross country meet in Wolf Point on Friday, Aug. 26.
The squad finished with 80 points at the meet. The top three teams were Williston Trinity with 42, Poplar with 48 and Plentywood with 67.
Trevor Green led Culbertson/ Bainville with a time of 22:49.98 for 18th place. Dawson Bergum was right behind in 19th place at 23:08.80.
Angel Burciaga finished in 20th place at 23:11.52. Maurice Bighorn placed 22nd at 23:18.93 and Drae Nelson took 26th at 23:35.45.
Wolf Point's Peyton Summers earned first place with a time of 17:30.79.
The Culbertson/Bainville girls earned third place with 77 points. Topping the girls' team field were Poplar with 29 points and Scobey with 46 points.
Senior Kayli Olson finished in 11th place with a time of 25:09.68 to lead Culbertson/ Bainville. Destiny Thompson placed 19th at 27:26.06. Rebekah Ellerkamp, an eighth-grader, took 25th at 28:14.76. Megan Granbois was 27th at 28:42.35. Jade Lone-Bear took 34th at 30:55.87.
Each of the team's runners qualified for the state meet.
Plentywood's senior Annie Kaul ran the course in 20:48.81 for first place.