Posted on
Walter To Serve As Regional Director At GNDC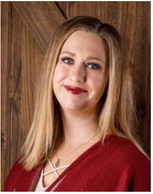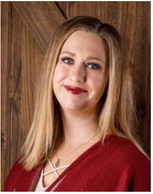 Area residents may know Quincy Walter from local trainings, the Rise and Restore Conference or the Small Business Development Center monthly newsletter. She has returned from maternity leave with a new title, regional director for the Small Business Development Center at Great Northern Development Cooperation.
"I cannot express my excitement for this new position and the new adventures we will embark upon together," Walter said. As part of a statewide network, the resources and technical services offered at the Wolf Point Small Business Development Center offer free and confidential business counseling for small business owners and entrepreneurs.
Services are provided at no charge and are designed to assist those looking to develop and enhance the financial, managerial and technical skills needed to compete and succeed in today's complex business environment.
Waler will continue to serve our seven counties in northeast Montana: Daniels, Garfield, McCone, Richland, Roosevelt, Sheridan and Valley.
If you or someone you know is interested in purchasing, starting or is looking for assistance with their business, contact Walter at 406-650-2524 or [email protected]
Said Walter, "I cannot wait to see how we can work together and grow our businesses in northeastern Montana."