Posted on
Margaret Leggett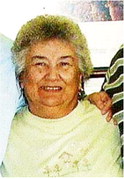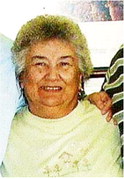 Margaret Mary Leggett, , died Monday, Aug. 15, 2022.
She was born May 17, 1943, to James and Vina Rose Brunelle in Poplar. She went to Catholic school and graduated from Wolf Point High School.
She married Joe Leggett in Great Falls on Oct. 14, 1961. In the service, they traveled the country and were stationed in Brandywine, Va., and Colorado Springs, Colo. They moved back to Wolf Point to make their home and raise a family in 1971.
She worked many jobs, including clerk at Ben Franklin and HiWay Market, waitress at the Wolf Point Cafe, The Husky Cafe and Stockman's Cafe. For a time, she managed a VHS rental store.
She (and Joe) mostly enjoyed selling their produce, baked goods and canned goods at the Wolf Point Farmers Market and at the Poplar Activity Center. She easily built friendships and people loved her homemade goodies. Many of her friends and family repeatedly told her she was underpriced on her goods. She simply (stubbornly) replied that people didn't have much money and she wouldn't raise her prices. She would give away anything she had, except treasured pictures.
She is survived by her daughter, Thelma of Wolf Point, and her son, Joseph of Great Falls; 15 grandchildren; and 15 great-grandchildren.
She was preceded in death by her husband of 54 years, Joseph Merle Leggett; son, Thomas Leggett; stepfather, Louis LaFloe; and sisters, Claudia Creighton and Celina Severson.
Mass of Christian Burial was held on Wednesday, Aug. 24, at Immaculate Conception Catholic Church. Inurnment was at Greenwood Cemetery in Wolf Point. Clayton Stevenson Memorial Chapel has been entrusted with arrangements.