Posted on
Discussion Continues On Railroad Safety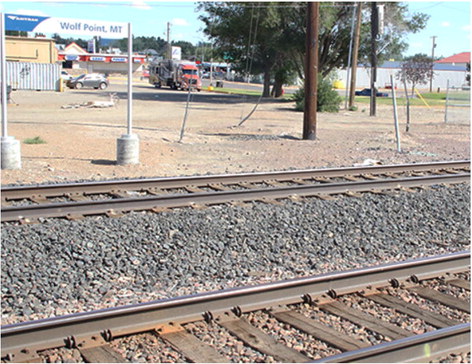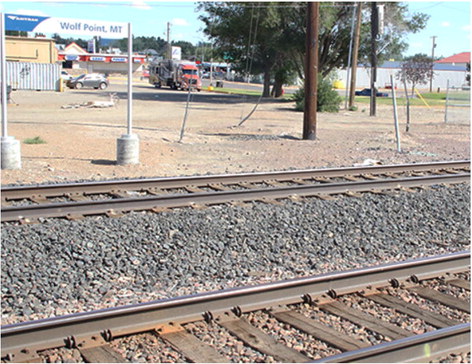 The Fort Peck Economic Development organization seems to be willing to be the official grant applicant for a federal grant to improve railroad track safety in the area.
Rodney Miller, economic development director, explains that BNSF will pay for HDR of Portland, Ore., to complete the grant application and to provide support.
"We will, of course, want to hear a lot of community involvement," Miller said.
He indicated that his plan was to seek approval from the Fort Peck tribal executive board this week.
"If we have to take the lead, we will for the community," Miller said during a conference call involving both railroad officials and grant advisors on Wednesday, Aug. 17.
Since last August, there have been six deaths on railroads in Roosevelt County. Montana Operation Lifesaver has continued its efforts to educate the public regarding railroad safety by running ads in the newspaper.
Officials noted that the grant application could not be made by BNSF, but the grant request must come from a public entity.
Deadline to submit a railroad crossing elimination grant application is Oct. 4. The grant program has specific money set aside for rural and tribal projects. The federal government will pay for no more than 80 percent of the project. The other 20 percent needs to be local matching funds. This program makes available $573 million in funding for highway-rail or pathway-rail grade crossing improvement projects that focus on improving the safety and mobility of people and goods.
Ideas have included installing a fence near the tracks or building a pedestrian overpass.
It was noted that separate grants are available for planning and for the actual construction of the project. The planning portion could include the developing of the scope and how to make the project forward.
The railroad crossing elimination grant program has been approved for five years. It's possible for an entity to receive a grant for funding and then later be awarded a grant for the construction phase.
One official noted that the planning grant, including engineering reports, might cost close to $1 million. The construction cost is required to be at least $1 million.
"BNSF wants to assist with the process if Fort Peck Tribes is interested," Matthew Jones, executive director of public affairs for BNSF, said. "We agree there's a need to address the safety issues and to take advantage of these resources available."
Participants noted that it's important to reach out to Wolf Point's city officials, school district representatives and business owners in order to move forward.
The next conference call is planned for 1:30 p.m. on Wednesday, Aug. 24.