Posted on
Donna Damon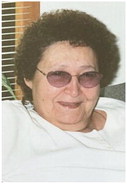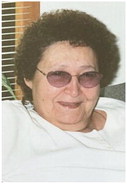 Donna Jean Damon, 80, died Aug. 13, 2022, at Trinity Hospital in Wolf Point.
She was born on Feb. 10, 1942, to Frank Laroque and Alvina Brunelle in Poplar. She joined sisters, Betty Mc-Call and Gail Eva; and brother, Raymond "Dicky" McVay.
She is survived by the families of sons, Kenny of Poplar, Brett and Richard, both of Wolf Point; and daughters, Laura, Beverly and Kathryn, all of Wolf Point, and Skilene of Belgrade.
A viewing will be held from 5 to 6 p.m. with a Rosary service to follow at 6 p.m. on Thursday, Aug. 18, at Clayton Stevenson Memorial Chapel.
Funeral services will be held at 10 a.m. on Friday, Aug. 19, at Immaculate Conception Catholic Church. Cremation will follow services. Clayton Stevenson Memorial Chapel was entrusted with arrangements.