Posted on
College application facts and figures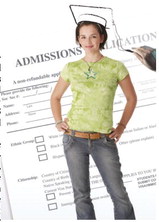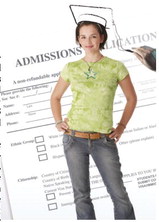 The college application process involves several steps, many of which begin well before an applicant is ready to sign on the dotted line. These facts and figures can help applicants and their families gain a better understanding of what goes into the college admissions process.
College admissions teams view a potential applicant as more seriously interested in the school if they know he or she has visited. Interested parties can go above and beyond taking the Open House tour by auditing a class or even spending a night in a dorm.
Due in large part to COVID- 19 disrupting SAT and ACT testing schedules and potentially setting an uneven playing field for those who tested and those who could not, many colleges are now test-optional schools. Despite that, guidance counselors may urge students to test and submit strong scores to test-optional schools because those scores can help unlock merit-based aid.
The College Board indicates the average financial aid award per student is $15,000. And the National Association for College Admission Counseling says 43 percent of all institutional aid funds are merit-based.
The Common App is one tool used to apply to colleges in today's digital age.
The same application can be used to apply to more than 400 schools. However, some schools may still supplement the application with essays or questions as part of their individual admissions processes.
The Huffington Post reports that students who have a firstchoice college should apply to it early decision, as early decision has been shown to increase an applicant's chance of admission by up to 25 percent over regular decision admission rates.
Applicants should seek recommendations from people who know them best and can provide detailed reasons as to why they are the right fit for a school.
The Princeton Review says the top admissions factor at schools is a student's GPA, underscoring the importance of getting good grades.
College applicants feeling the stress of the waiting game can rest assured. According to the Cooperative Institutional Research Program at the Higher Education Research Institute at UCLA, more than three-quarters of college applicants get into their first-choice schools.