Posted on
School Prepares For New Math Curriculum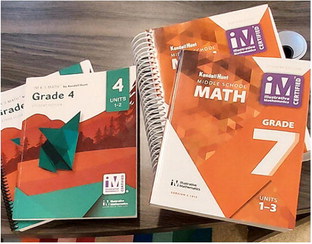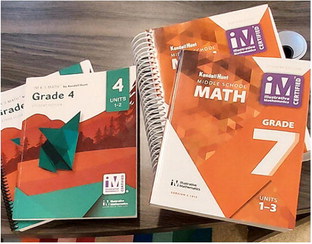 With the hope of improving the math education of Wolf Point students, a new curriculum will begin in the school district this upcoming school year.
Last spring, the school board approved the recommendation from a committee to adapt the Kendall Hunt problem-based math curriculum for grades K-11.
"It's very different than anything we've ever done since the practical applications are hands-on and very visual," Dr. Sarah Ruff, Wolf Point's director of curriculum, said. "It will be a big shift for students and teachers."
School officials sought an improved approach as Wolf Point's students have been struggling with the traditional method of math instruction.
"I think it's a great choice, but it will be very different," Ruff said.
In a problem-based curriculum, students spend most of their time in class working on carefully crafted and sequenced problems. Teachers help students understand the problems, ask questions to push their thinking and orchestrate discussions to be sure that the mathematical takeaways are clear. Learners gain a rich and lasting understanding of mathematical concepts and procedures and experience applying this knowledge to new situations. Students frequently collaborate with their classmates — they talk about math, listen to each other's ideas, justify their thinking, and critique the reasoning of others. They gain experience communicating their ideas both verbally and in writing, developing skills that will serve them well throughout their lives.
Ruff explained parents might see their students dip in grades during the beginning of the year, but students will become stronger as far as maintaining their knowledge. She stresses that it's vital for parents to make sure their children don't miss any school so students don't create further gaps in their knowledge.
During the past couple of weeks, Ruff has been having meetings with teachers to make sure the transition is as smooth as possible.
"Their lesson plans are complete for the first quarter and they are ready to teach," Ruff said. "The teachers are coming in and are ready to work. I think they're excited to try something new."
Community members are encouraged to view the published teaching plans at the school district office or by calling Ruff at 406-653-2361, ext. 106. "Transparency is important to us," she said.