Posted on
Levi Kyle Olson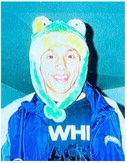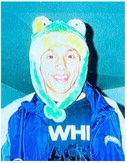 Levi Kyle Olson, 28, died July 31, 2022, in Rocky Boy.
He was born Dec. 31, 1993, to Teresa Olson and Tomas Garcia at Trinity Hospital in Wolf Point. He was later adopted and raised by his grandparents, Margaret and Levi Olson.
He was educated in Poplar Schools, Rocky Boy High School and Rocky Mountain College. He loved sports, playing football, basketball, cross country, track and golf as a youth. He first found love for a sport in football, but he later caught interest in running, in which he excelled. He quickly made his impact in cross country and holds record times in Glasgow and Poplar. During his senior year in Rocky Boy, he became a state champion cross dountry distance runner.
After graduation, he received a scholarship from Rocky Mountain College in 2013 and went for a semester. He later met Charlee Dezerae Huntley when returning to Rocky Boy. They had two children, Levi Krosston Olson, born May 18, 2015, and Kai'leigh Lynn Olson, born Aug. 30, 2016. He easily adjusted to become the adoring father he was set out to be when he started working for the Northern Winz Casino to provide for his new family.
He searched for hobbies living with Wanita Deserly and Lije Huntley, Charlee's parents. He met Dennis St. Marks, who was like a father figure to him. Dennis showed him how to hunt, fish and even opened his eyes to the world which made him appreciative for the little things. He had a new passion to become a cop and made it his mission. He started working as a correctional officer at the Rocky Boy Police Department on Aug. 30, 2016. he did not get to be a cop, but fulfilled every second working.
He is survived by his grandmother, Margaret Olson of Poplar; brothers, Skylar, Tanner, Zander Parisian and Claude Olson; children, Krosston and Kai'leigh Olson; girlfriend, Charlee Huntley; and great-grandmothers, Margaret Red Boy and Yvette White Hawk-Todd.
Funeral services were held Friday, Aug. 5, at the Our Lady of Lourdes Catholic Church in Poplar. Interment followed at Poplar City Cemetery. Clayton Stevenson Memorial Chapel was entrusted with arrangements.