Posted on
Roosevelt County Community Foundation Awards Grants To Area Organizations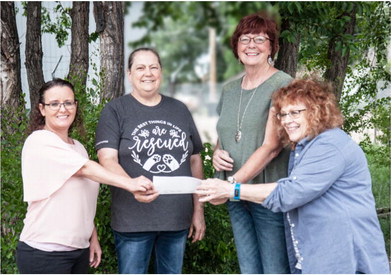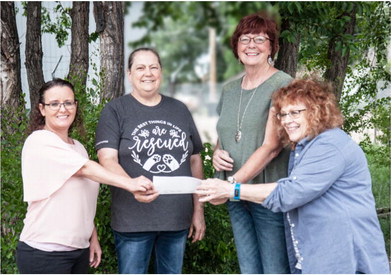 Roosevelt County Community Foundation awarded $5000 in grants to local organizations. The foundation has two grant cycles per year and awards recipients $1,000 each. Applicants must specify what the funds will be used for and the grant can't be used for general operating expenses or supplies.
Brandi Wilkinson of NEMHS Charitable Foundation was awarded funds to help purchase a transport van for Faith Home. The van will have a 750-pound lift to transport wheelchair and ambulatory residents. The van is estimated to cost $8,000 and will allow necessary and safe transport to medical appointments or emergency care.
Roosevelt Memorial Healthcare Foundation Director Jaimee Green received a grant to help complete an interactive hallway project. Spaces are being created in the hallways that are both interactive and engaging while also comforting for dementia and Alzheimer's patients. Total project cost is estimated at $5,500.
Wolf Point Pound Puppies will use grant funds to help purchase four computer tablets. The tablets and a new software program called Clinic HQ will help streamline records for spay/neuter/ vaccine clinics.