Posted on
Borge Park Playground Project Nearing Completion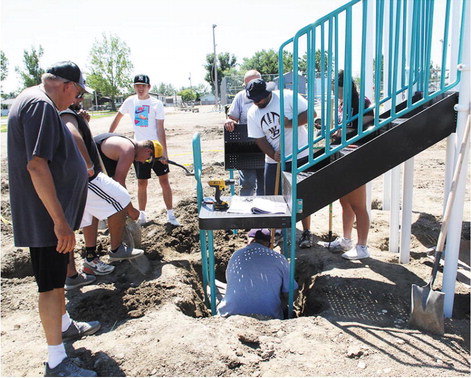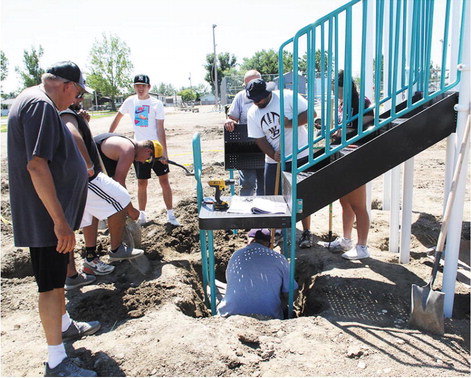 Workers and volunteers started to install the new playground equipment at Borge Park on Thursday, July 14.
Recreation director Dan Horsmon didn't have an exact timetable for when the project will be completed. He said plans are to have a grand opening with a community feed once the equipment is ready to be played on. The City of Wolf Point, Fort Peck Tribes and Wolf Point Lions Club will organize the event.
Horsmon stressed for everyone to stay off the equipment until the project is completed.
He thanked volunteers for assisting with putting the playground equipment up.
The playground equipment costs about $64,500. With additional costs, such as concrete, the project's total cost is about $70,000.
The Wolf Point Lions Club's members decided to start the project of raising funds for much-needed new playground equipment for the park about a year and a half ago.
Commitments included $10,000 from the city. Those funds came from concession sales at games. The Wolf Point Community Organization donated $20,000. By the end of 2021, there was $71,000 in the fund.