Posted on
Wolf Point Team Takes First At Governor's Cup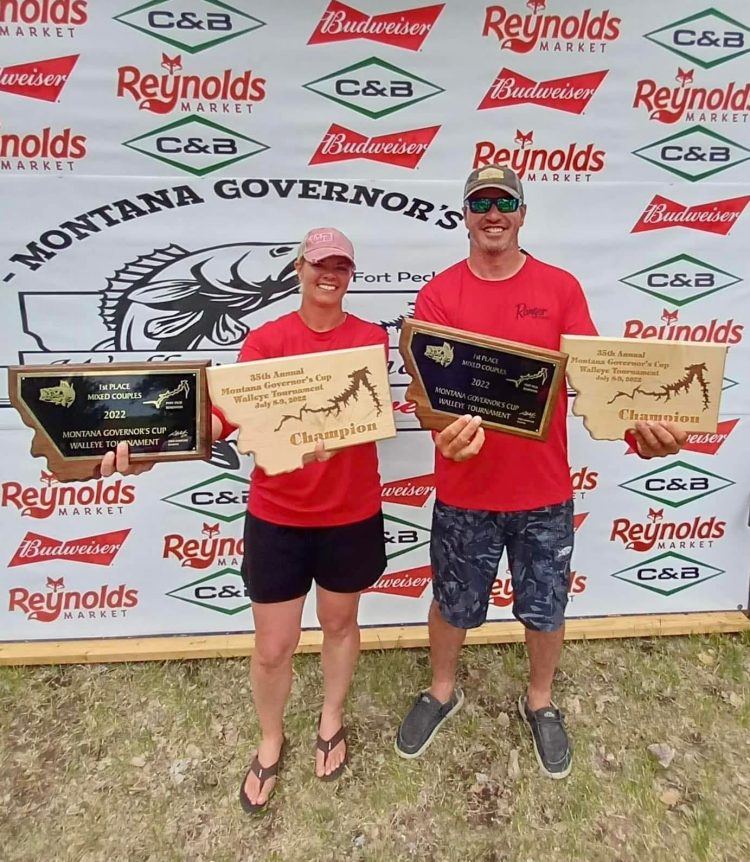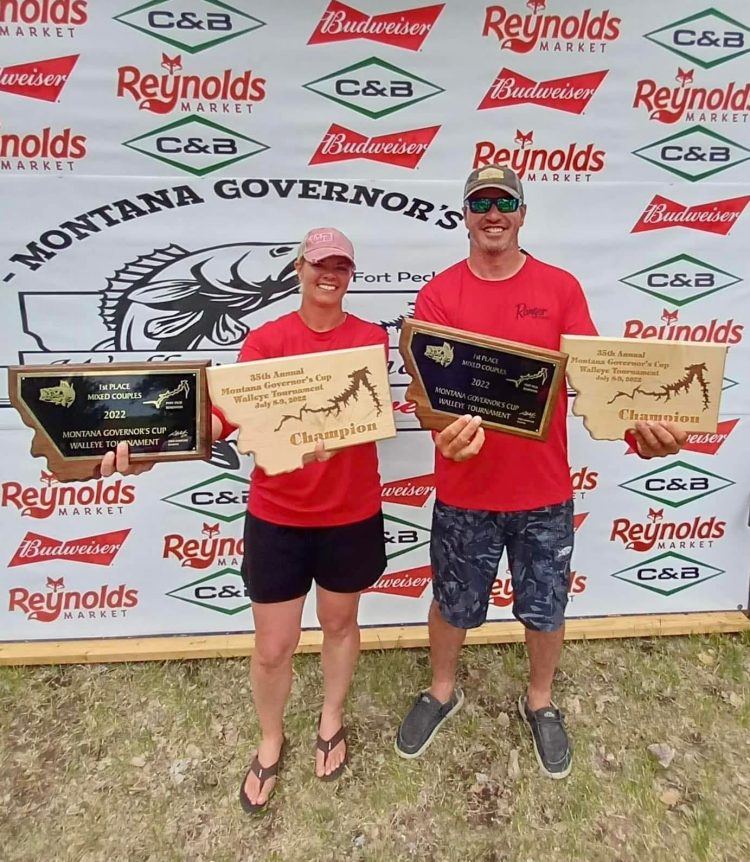 Whit and Carly Rush of Wolf Point earned top honors at the 2022 Montana Governor's Cup Walleye Tournament during the weekend.
The team finished with a total of 79.56 pounds including 40.52 pounds on the first day of the tournament.
Last year, the husband and wife pair took third place at 66.23 pounds. The winning weight last year was 74.47 pounds.
Placing second this year were Joshua Johnson of Williston, N.D., and Cody Roland of Crosby, N.D. at 75.72 pounds. Jason Plouffe of Saco and Levi Plouffe of Billings placed third at 67.24 pounds.
Placing fourth were Nate Chappell of Miles City and Mike Chappell of Glasgow at 63.62 pounds. The Sidney team of Jesse and Monice Reuter took fifth at 62.76 pounds.
Gov. Greg Gianforte became the first sitting governor to fish in the Governor's Cup Walleye tournament held at Fort Peck. Gianforte and teammate Matt Smith of Shepherd took 164th place with 5.91 pounds.