Posted on
Froid/Lake, Bainville Squads Compete At Major Softball Tournament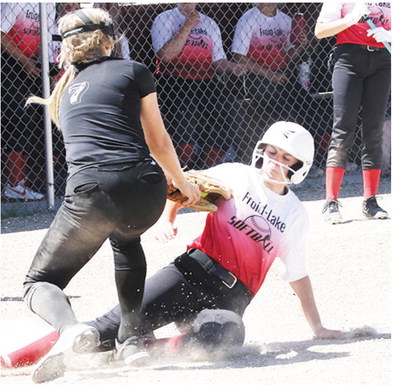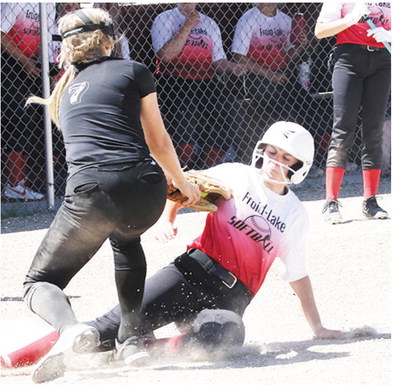 The Froid/Lake and Bainville softball teams each competed hard during the major softball league tournament held in Plentywood on Monday, June 27.
Froid/Lake placed third and Bainville took fourth in the six-team tournament. Wolf Point came away with first-place honors.
After falling to Bainville in the opening round, Froid/ Lake bounced back with a 21-6 victory over Crosby in loser-out action.
Bainville defeated Froid/ Lake but then lost a wellplayed 10-5 game against Wolf Point. The Bandits knocked off Poplar by an 18-3 final.
In the third-place game, Bainville earned a 15-9 lead during the top of the third. Elsie Wilson, Lakyn Rabbe and Kaelyn Romo crossed the plate for the last three runs of the frame.
Froid/Lake accounted for three runs in the bottom of the third, but a double play by Kendra Romo ended Froid/ Lake's threat.
Two fouls balls caught by Froid/Lake's catcher Aleah Johnson in the top of the fourth kept the game close at 15-12.
After Aiden Ator scored the first run in the last inning, Froid/Lake tied the game, 15-15, when a two-out infield hit by Jaleigh Davidson brought Addison Elvsaas and Johnson in.
Alicia Ator then connected for a hit to score Jazzmin Fugere with the game's winning run.
Plentywood knocked off Froid/Lake in the second- place game.