Posted on
Tyler Koenig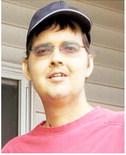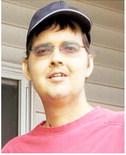 Tyler Lynn Koenig, 32, of Lincoln, Neb., died June 24, 2022.
He was born June 21, 1990, in Beatrice, Neb. He attended Tri-county elementary and junior high at Dewitt, Neb. The family then moved to Culbertson where he graduated with the class of 2008. During high school, he worked at MeToo Pizza.
The family moved to Lincoln where he attended Southeast Community College and then Nebraska Wesleyan University, where he received a bachelor's degree in mass communication in May 2014. While attending college, he worked at Ruby Tuesday. Following graduation, he worked for Nelnet in the home advisors department for several years. He then began his career with Verizon as a customer sales representative until he became too ill to work.
He was an adventurous soul and would spark conversation with anyone and would soon have them laughing from his quick wit and humor. He loved to travel and took great interest in art and history. He also enjoyed being outdoors, whether he was out fishing or camping. Tyler was a bit impulsive but that's what made him Tyler.
He is survived by his spouse, Jonathan Henning; daughter, Ayla Koenig of Omaha; mother, Brenda Koenig of Lincoln; sister, Angela (Alex Derun) Koenig of Lincoln; and brother, Travis (Jena) Koenig of Tucson, Ariz.
Visitation will take place at Wyuka Funeral Home on Thursday, June 30, from 5-8 p.m. Burial will be at 1 p.m. on Friday, July 1, at Fairview Cemetery in Lincoln. Funeral services will follow burial at Lincoln Berean Church in Lincoln with Pastor Ken Hessel officiating.