Posted on
Students Visit Washington, D.C., Through Tour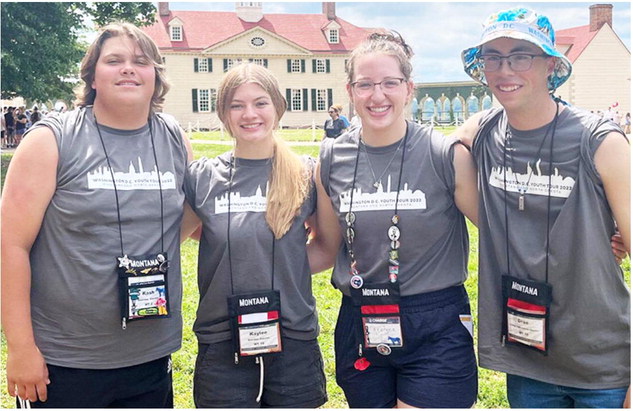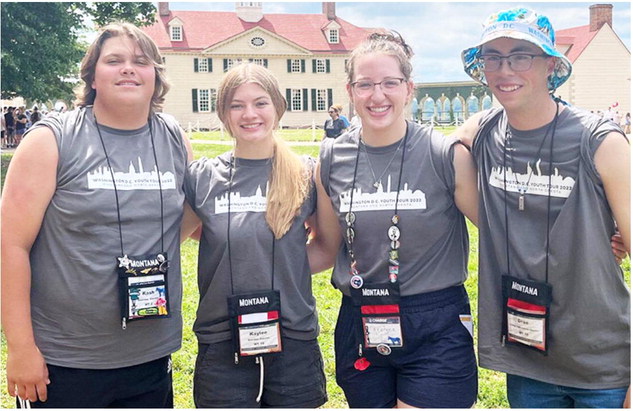 Four area high school students had the opportunity to take part in the youth tour of Washington, D.C. last week.
Each year, electric cooperatives sponsor delegates to the Washington, D.C., Youth Tour. Applicants must be a member of the cooperative and write an essay as part of their application.
The tour ran from June 19-25. The trip included visiting historic monuments, museums and the U.S. Capitol.
Students Carolyne Christoffersen of Froid, Kaylee Olson of Froid and Kash Ator of Medicine Lake each were sponsored by Sheridan Electric Cooperative.
Drae Nelson of Bainville was sponsored Lower Yellowstone Rural Electric Cooperative.
Each of the students had treasured memories from the trip.
"My favorite part of this trip was learning about all the history," Christoffersen said. "And getting to meet so many great people from across the country. It was a great experience."
Olson noted, "My favorite part of the Youth Tour trip was the Holocaust museum because I'm very interested in World War II history. It was very powerful."
Olson added, "It was great meeting all the people here and gaining life-long friends and learning the history of our nation."
Ator said, "My favorite part of the trip was meeting all the new, great people, and learning about all the cooperative not only in Montana but nation wide."
Nelson said, "One of my favorite things was probably visiting the Naval Academy. I thought it was really cool. It was pretty interesting to see the ships."
Part of the trip included visiting with U.S. Sen. Steve Daines, R-Mont. Daines showed them his favorite statue of President Ronald Reagan in the Capitol Rotunda and discussed the importance of Made in Montana energy.
"It's always a joy to spend time with young Montanans. These students from the Montana Electric Co-op Youth Tour have a bright future ahead!" Daines said.