Posted on
Residents Attend Dinner On The Green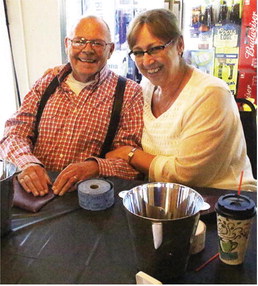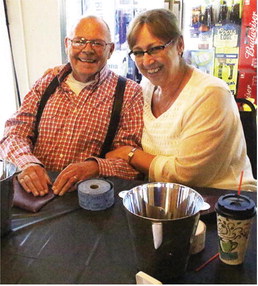 Area residents committed to keeping quality health care in Wolf Point participated in the annual Dinner on the Green event at the Airport Golf Club on Friday, June 24.
Brandi Wilkinson, the executive director for the NEMHS Charitable Foundation, was excited about the opportunities at the fundraiser.
"It's a beautiful night," Wilkinson said.
The evening included raffles for .21 carat necklace and earrings set along with a $250 Scheels gift card.
People also got to make bids for center pieces featuring flowers donated by Pege Sue's Pozy's of Nashua.
Dennis Heser provided his expert cooking including his famous cheesy potatoes and New York strip steaks from Main Street Grocery. A cake was decorated like a golf course by Reynolds Grocery of Glasgow. The Missouri River Ranchers 4-H Club served the food.
Wilkinson noted that this year's funds will help purchase an used van for Faith Home to provide transportation for residents.
Another project is room blinds at Faith Home.
She is also hoping to have local art students paint outside of Faith Home's dementia unit.
"Our focus is on Faith Home this year," Wilkinson said. "We're excited that it will be a good year."
Arin Grainger serves as the chair for the foundation's board.
"Faith Home is their home really," she said about the projects. "We want to make sure they have everything they need."
Regarding the Dinner on the Green, Grainger said, "It's nice to see everybody."
Sandi Mason and Garrett Reid are the two newest members of the board. Other members include Kristen Kurokawa, Stuart Conner, Jonathan Thompson, Rodney Paulson, Mickey Copenhaver and Rena Lambert.