Posted on
06_23_a_pg6_art_5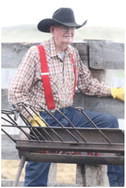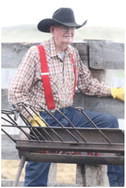 LATEST NEWS
---
The Wolf Point Volunteer Department were called to two separate fires at approximately 4 a.m. on Thursday, July 28. Initially, firefighters were paged by the Roosevelt County Dispatch Center to a dumpster on fire near the Third Avenue South and Dawson Street. Almost immediately, dispatch notified them of a structure fire as well. A house on the corner of Custer Stree...
Posted on

---
About 25 individuals attended a meeting organized by the Wolf Point Chamber of Commerce and Agricu...
Posted on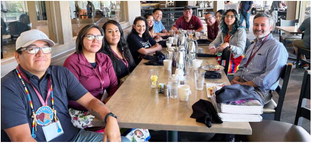 ---
The Fort Peck Tribes Cultural Resource Department staff traveled to Missoula July 24-27. They were a...
Posted on
---
The Roosevelt County Commissioners approved a couple of hiring requests during their weekly meeting on Tuesday, July 26. Keelia Brock was re-hired as a detention center officer. She has two years of experience. Darrell Synan was hired to the road department as a seasonal employee. His duties will include cutting weeds in the Bainville area. Commissioners approv...
Posted on
---
According to National Weather Service in Glasgow, July 2022 had an average temperature of 75.6 degrees which was 3.6 degrees above normal. It was the eighth warmest July on record. Conditions have been ripe for high fire danger. A Red Flag Warning remained in effect at press time Tuesday, Aug. 2. Green grasses and other vegetation from earlier rainstorms in July have qui...
Posted on