Posted on
Students Graduate From Frontier School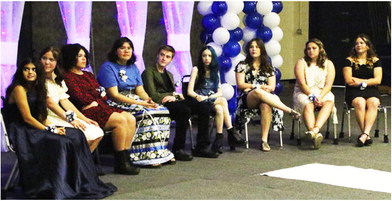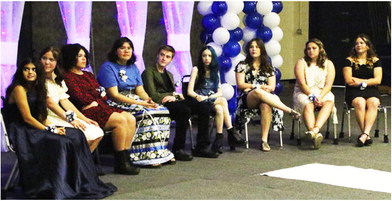 Frontier School held its eighth-grade graduation ceremony on Thursday, June 2. The class featured nine students including eight girls.
Graduates were Riley Benton, Jayla Big Talk, Cole Boysun, Angela Gautam, Baylee Hays, Kaylee Hays, Hailey Hunsley, Amya Martinez and Ellianua Ryan.
Bif Loucks served as the ceremony's guest speaker. He said he enjoyed the students in the class very much. He said the last few days have been difficult because of the retirement of some "amazing" staff members and a great graduation class.
Loucks told the students to take advantage of opportunities and not to be afraid to try new things.
"You never know what you will be great at," Loucks said. Receiving special recognition were retiring staff members superintendent Christine Eggar, administrative assistant Janece Houg, first grade teacher Jodi Martin and teacher Louise Petersen. Each of the individuals received shadow boxes designed by students.