Posted on
Agland Team Defeats Wolf Point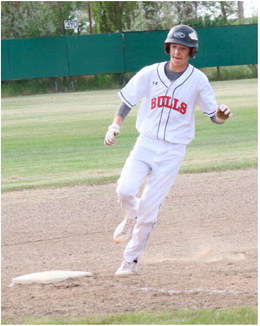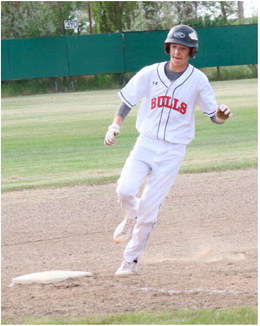 The Froid Agland Babe Ruth team edged Wolf Point in both baseball contests held in Wolf Point on Friday, June 3.
Agland jumped out to a 6-1 lead in the first inning and added 13 runs in the second inning during the first game.
Agland won the game by a 23-2 final.
Wolf Point played much better in the second game and gained a 4-0 advantage in the first inning.
Agland led by only an 11-8 margin until scoring 10 runs in the top of the fifth for a 21-8 advantage. A two-RBI single by Cody Olson was one of the inning's highlights.
The Yellowjackets battled back with five runs in the bottom of the fifth to keep the game going at 21-12.
Agland won by a 23-12 final. Pitchers for Agland included Plenny Williams and Brooks Solem.
The Yellowjackets dropped both contests against Glasgow on Sunday, June 5.
The district tournament starts in Glasgow on Thursday, June 9.