Posted on
Students Show Art Work Through HEART Program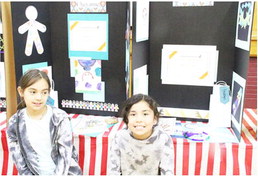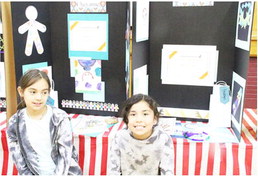 Third-grade students at Southside School were able to celebrate their work with an art show Tuesday, May 24. The art show by the HEART program aims to improve and maintain students' attitude toward education. HEART, which stands for Healing Through Education and Art for Resiliency Teaching, is being instructed and implemented by educators Dr. Julie Alexander-Ruff and Dr. William Ruff from Montana State University - Bozeman.
The program focused on the tribal community values of respect, responsibility, relationship and reciprocity. While the students were creating their art, the professors worked with teachers on classroom climate to promote understanding of children's behaviors including those related to current and past traumas.
A goal was to teach students mindfulness so they can more easily calm themselves down during stressful situations.
"We're reinforcing the students' value. That's what I hope," Julie Alexander-Ruff said. "We're reinforcing their modeling that they are doing beautiful things like sharing and trying new things. They are working hard and are proud of their work."
The instruction includes a nutrition component that was provided with assistance from of Martin Smith, who works as a nutritionist for the Fort Peck Tribes' Health Promotion Disease Prevention program. The healthy snacks usually are something unique that students don't encounter every day.
Students learn how to calm any feelings of frustration through mindfulness and deep breathing. This method is known to decrease children's perceptions of illness, such as headache and tummy ache related to stressful situations rather than to illness.