Posted on
Wilma Sansaver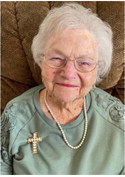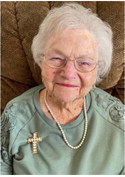 Only Love can be divided endlessly and still not diminish ….
Yes, the sun came up this morning, and the birds sang their sweet songs, and the Earth keeps spinning. But, for a while, our hearts will be a bit tender and a bit broken.
Wilma Rae "Tubby" Morley Sansaver, 92, went to be with her Heavenly Father. She was born on May 12, 1930, and left this world on May 23, 2022. She passed peacefully in her sleep with her loving granddaughter, Kami, at her side.
Tubby was born in Poplar, Mont., to Harrison Andrew and Evelyn Francis (Ainsworth) Morley. She was the fifth of six children.
Mom developed an early love for playing cards, especially pinochle, whist, and rummy while spending time with her Gammy and Gampy Ainsworth. She had a competitive spirit that rivaled any of her sons.
As a high school student, mom was president of her freshman class and was awarded a savings bond scholarship for being selected as Ideal Teenager of the Year through the Order of Eastern Star. She also was awarded the American Legion Auxiliary Scholarship and was 1 of 10 students in the United States to win the coveted National President's Scholarship. She studied English at Whitworth College and Jamestown College.
Mom married the love of her life, William (Bill) Alex Sansaver, on Feb. 9, 1949, in Coeur d'Alene, Idaho. Their love multiplied as they welcomed 10 children to their tribe, who they raised to love and serve the Lord.
In addition to raising her 10 children, mom was employed at Faith Lutheran Home as a nurse's assistant and the Presbyterian Church in Wolf Point as secretary. In 1969, Mom and Dad moved their "little" family to Seattle, Wash. This is where she found her professional calling and dream job at Boeing as an executive secretary. She retired at the age of 62 when she and Dad moved back to Wolf Point in 1991. In retirement, she worked as a non-instructional aide at the Northside School in Wolf Point where she continued to touch lives with her love and
Wilma Sansaver