Posted on
Historical Society Programs In June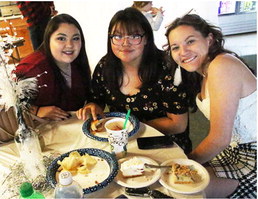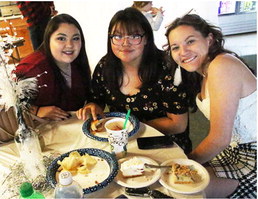 The Montana Historical Society is offering a wide range of programs in June that are free to the public and many will be livestreamed and recorded on the MHS YouTube channel to watch live or at your leisure.
Presentations kick off June 15 and 16 with a celebration of "We the People: The Making of a Constitution at the Montana State Capitol."
Join the Constitutional Convention delegates, their descendants, legal scholars, political luminaries, historians, ConCon staffers, policy experts and others for an exploration and celebration of Montana's constitution on its 50th anniversary.
The morning of June 15 is primarily ceremonial, but the afternoon includes panel discussions on how the constitution came to be and citizens' right to know and participate.
June 16 features a full day of panel discussions: "The Basic Rule of Law: The Backbone of a Constitution;" Natural Resources, Water and the Right to a Clean and Healthful Environment;" "Native American Perspectives on the Montana Constitution;" "Montana's Unique and Comprehensive Declaration of Rights;" Revenue and Taxation;" "Education and Public Lands;" and "Hope and Vision for Future Gene rations under the Mo n ta n a Constitution."
Attendance is free (except for optional box lunches) but reg i s t ra tion is encouraged.
Register at tinyurl. com/Con-Con2022 Many of the programs will be live streamed on MPAN at leg.mt.gov/audio- video/ At 1:30 p.m. June 18, MTHS hosts a three-part Juneteenth celebration. The nation's newest federal holiday was first celebrated in Texas, where on June 19, 1865, in the aftermath of the Civil War, enslaved people learned that they had been declared free under the terms of the 1862 Emancipation Proclamation.
The 1:30 p.m. lecture is by Laura Arata, author of "Race and the Wild West." It features Sarah Bickford, the nation's first African American female public utilities owner. This will be livestreamed and archived on the MTHS YouTube channel.
At 3 p.m., we move to the MTHS front lawn, where Helena Mayor Wi l m o t Collins will discuss the significance of the Juneteenth holiday, and J.P. Williams, a descendant of a Black Mo n ta n a pioneer will share a few thoughts on African Americans' contributions to the Treasure State. Afterward, we'll celebrate with ice cream and punch.
At 4 p.m., hop aboard Helena's tour train for an excursion around Helena to significant African American heritage sites. The tour is free, but seating is limited, and reservations are required at tinyurl.com/HelenaJuneteenth.
At 4:30 p.m. on June 23, author John Maclean will discuss "Home Waters; A Chronicle of Family and a River." The book is a beautiful story of four generations of the Maclean family and their love of the Blackfoot River. Maclean will share the true stories of the characters fictionalized by his father, Norman Maclean, in "A River Runs through It." This will be livestreamed and archived on the MTHS YouTube channel.
At 3 p.m. on June 29, all current and former volunteers are invited to celebrate the 50th anniversary of the volunteer program at MTHS. The Friends of the Montana Historical Society began in 1972 with a group of 20 energetic women and has grown to more than 100 volunteers helping today.
Finally, at 4:30 p.m. June 30, explore the mystery of Meriwether Lewis's death after the famed 1804-1806 Lewis and Clark Expedition. The lecture and book signing by Dave and Marti Peck, who co-authored "So Hard to Die," which examines how Lewis returned from the perilous journey with the hope of a bright future, only to die from two gunshots three years later at age 35 in a lonely inn in rural Tennessee. His death originally was ruled a suicide, but various medical and psychological theories have been proposed by historians and others. This will be livestreamed and archived on the MTHS YouTube channel For more information, contact Deb Mitchell at [email protected] or 406-444-4789.