Posted on
Frazer Hosts Graduation Ceremony For Nine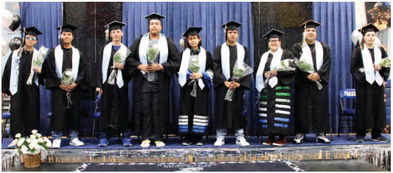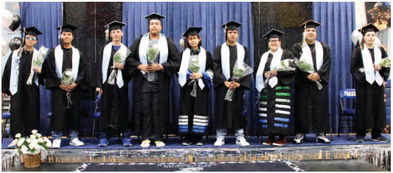 Frazer School held graduation ceremonies Friday, May 20. The event took place in the school gymnasium. Nine high school graduates were recognized. The eighth grade glass was also recognized.
Commencement exercises included the processional and a welcome address from master of ceremonies and principal Shannon Knowlton. An honor song was performed by the Chashushka drum group following the event.
Certificates were presented to eighth grade graduates and the class was recognized. Lawrence Hamilton presented the Fort Peck Tribal Education awards. Emily Dillinger presented the Fort Peck Community College scholarships.
Class valedictorian Keein Ackerman spoke to the audience, recalling memories and expressing thanks to members of the staff and community, Myklynn Lewis was named salutatorian. She addressed the audience, sharing advice with underclassmen and thanking friends and family who helped her along the way during her journey to graduation.
Marty Reum delivered the commencement address. He shared personal memories of trauma, loss and redemption with the audience, addressing each graduate with personal remarks, memories, encouragement and advice.
Seniors presented family and friends with flowers to mark their appreciation. Melanie Blount Cole presented the diplomas.
The senior class advisor and graduation coordinator was Kylee Lilley. The class colors were black, silver and Columbia blue. The class motto was "The tassel is worth the hassle."