Posted on
Athletes Compete At Eastern C Track Meet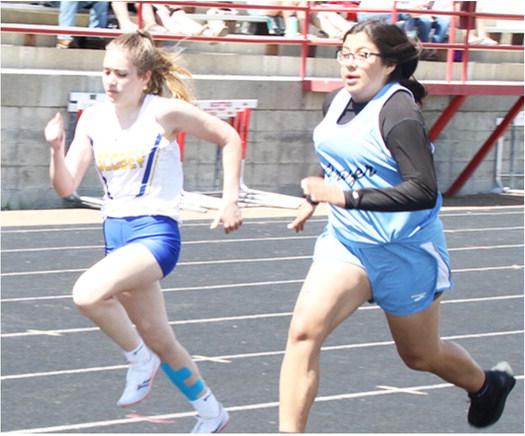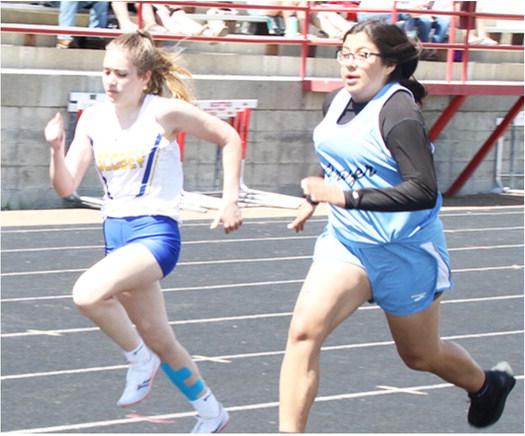 The Lustre Lions and Frazer Bearcubs each competed at the Eastern C divisional track meet held in Glasgow on Wednesday, May 18.
Cayden Klatt led Lustre's boys by finishing fifth in the 3200-meter run with a time of 12:11.42.
Klatt took eighth in the 800 at 2:23.86. Also in the top 10 was Byron Ewing, who took 10th in the 200 at 27.37 seconds.
Rebekah Jossart finished eighth in the 1600 at 6:37.28.
Highlighting the effort for Frazer's boys was Ryker Ackerman who took seventh in the shot put at 41-2, eighth in the javelin at 121-4 and ninth in the discus at 108-8.
On the girls' side, Angel Nelligan took 12th in the shot put, 14th in the 100 and 15th in the discus.
Richey/Lambert's boys topped the boys' team standings with 103 points followed by Plentywood with 98, Scobey with 93, Culbertson with 65 and Circle with 61.
Scobey's girls won the team championship with 93 points. Right behind were Saco with 88, Plentywood with 85 and Savage with 73. Fairview and Circle tied for fifth with 45 points.
Divisional champions in boys' events included Scobey's Gage Hallock in the 100 and 200, Richey/Lambert's Sage Spinner in the 400, Circle's Tugg Taylor in the 800, Richey/Lambert's Matthew Ellerton in the 1600 and 3200, Plentywood's Chandler Hudson in the 110-meter hurdles and 300-meter hurdles, Culbertson's 400-meter relay team, Circle's 1600-meter relay team, Plentywood's Cameron Brusven in the shot put, javelin, triple jump and long jump, Fairview's Hunter Sharbono in the discus, Plentywood's Nate Overby in the high jump and Scobey's Ty Leischner in the pole vault.
Girls earning divisional titles included Savage's Brooke Reuter in the 100, 200 and 400, Scobey's Mia Handran in the 800, Whitewater's Shelbi LaBrie in the 1600, Plentywood's Annie Kaul in the 3200, Circle's Grace Gackle in the 100-meter hurdles, Fairview's Teigan Taylor in the 300-meter hurdles, Saco's 400-meter relay team, Scobey's 1600-meter relay team, Froid/Lake's Carolyne Christoffersen in the shot put, Plentywood's Emma Brensdal in the discus, Saco's Jaycee Erickson in the javelin and pole vault, and Saco's Teagan Erickson in the high jump, triple jump and long jump,